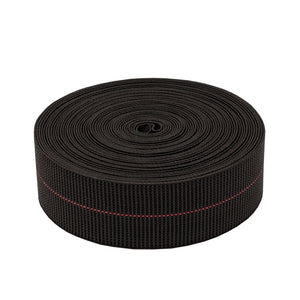 *PLEASE CONTACT US FOR ADDITIONAL BULK PRICING*
PROFESSIONAL GRADE - This is the same webbing used by upholstery experts throughout the furniture industry. The webbing is also a replacement of the expensive pirelli upholstery webbing.
WEBBING is designed with a 10% stretch which is ideal for the seating portion. This is branded high quality Matrex webbing that is extremely durable under many conditions.
ECONOMICAL - If you've ever called around to get quotes on how much it costs to have seat webbing replaced, you know that it's not a cheap job. Instead of spending hundreds of dollars buying a new chair or paying someone to fix it, you can tackle the job yourself for a fraction of the cost
INSTALLATION INSTRUCTIONS - We know how daunting it can be to take on a project you've never done before. With years of upholstery experience, we have put together step-by-step instructions so you can feel confident working on your project